About us
Our mission
When we were looking for a walker for our grandmother, we went crazy of all the different types, brands and providers. Moreover, the prices varied enormously: from a few euros to 900 euros. And in many cases you could only test the rollator in the store. While of course you would like to know how it rides in your own home and neighborhood. Finding a suitable rollator had to be easier and more affordable, we thought.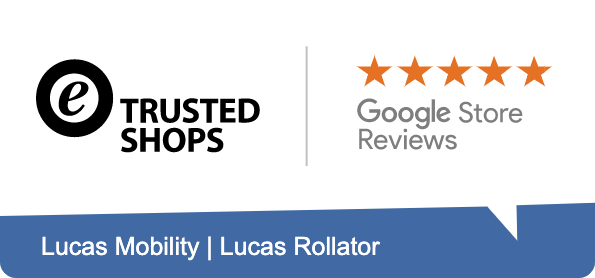 So we started Lucas Mobility to solve the stress of choice around rollators. We developed a high quality rollator without unnecessary embellishments. Based on our own experiences we decided to make the frame out of carbonfibre. This material ensures that the rollator is very light and maneuverable. For stability we have chosen rubber tires with profile. And because we strongly believe in our product, we offer 100 days of test driving. If you don't like the rollator, you can return it and get your purchase price refunded.
Because we deliver directly to the customer and have no physical stores with staff, we have relatively low costs. This allows us to offer the Lucas rollator at a competitive rate. Carbon rollators are often offered more expensive than the standard aluminum rollators. We are currently the most competitive provider of the Carbon rollator (current price) and also the only one who offers 100 day trial.
Do you have any questions about the Lucas rollator? Please feel free to contact us. We are available both by phone (+31(0)35-6910253) and via our contact form.